Baro Market Selects
Art under 10k
Contemporary, traditional and tribal art from across India. All original, certified works. In an attempt to break the barriers that people tend to see and feel when they hear the word "art", this cuarted collection is a wide range of art: folk, tribal and contemporary art.

Choose from a range of paintings, sculpture and more - none exceeding ₹10,000.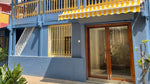 47-A DESIGN GALLERY

47-A is a new exhibition venue for design by Baro Market and Chatterjee & Lal


It is set in one of our most favourite places : the beautiful Khotachi Wadi, one of the original villages of Mumbai, in the historic area of Girgaum, rich in its diverse
culture and inclusiveness.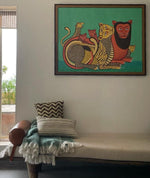 Art consultation service
Bring Art into your life
BARO MARKET introduces a special service that fits right in with the art we bring to you : you can reach out to us for a customised consultation that covers ALL your art needs : from acquiring to placing to framing to anything you want!
Know More
DISCOVER
AN INCLUSIVE WORLD
WHERE DESIGN STUDIOS AND GRASSROOTS CRAFTSMEN WORK HAND IN HAND